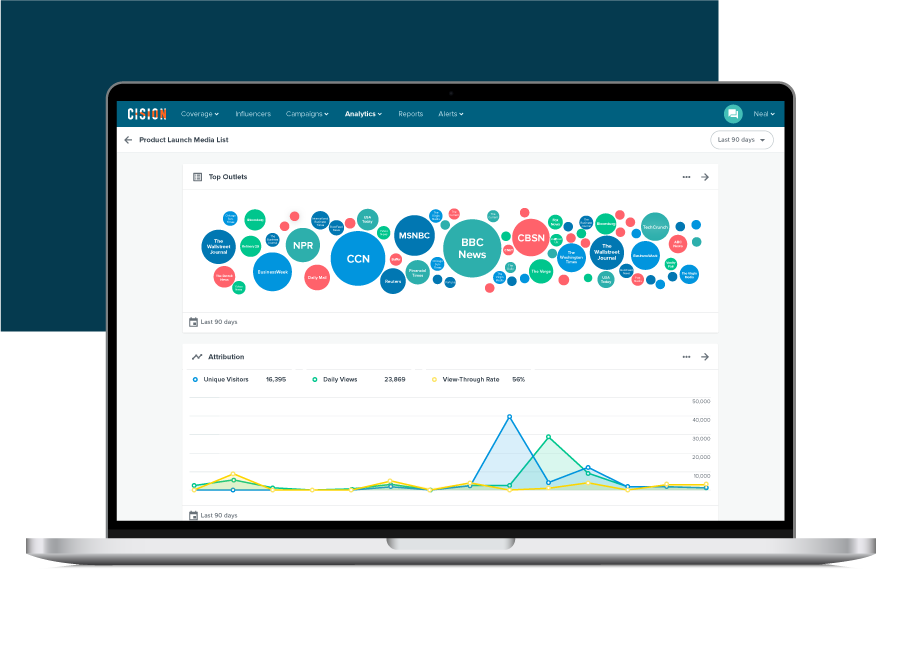 ¿Quién está en Cision Communications Cloud de nueva generación? Todos los que importan.
Un panel. Software líder en la industria. Toda la información que necesitas para amplificar tu poder de RR. PP. y marketing.
En Cision Comms Cloud, te conectamos con quién importa, supervisamos quién habla de ti y te ayudamos a mostrar a las partes interesadas y ejecutivos los números concretos que hay detrás de tus esfuerzos. 
 Cuando estás en la nube, tienes un software de RR. PP. intuitivo para:
Identificar a influencers
Encontrar a las personas que pueden promocionar tu marca y convertirse en evangelistas
Establecer relaciones con periodistas
Optimiza tus relaciones para crear las conexiones que promuevan tu mensaje
Mira quién está hablando de ti
…y lo que opinan, con un seguimiento minucioso de las noticias y escucha social
Mostrar la rentabilidad de la inversión de tu trabajo
Las intuitivas herramientas de generación de informes facilitan la creación y el intercambio de informes que muestran el impacto de tu trabajo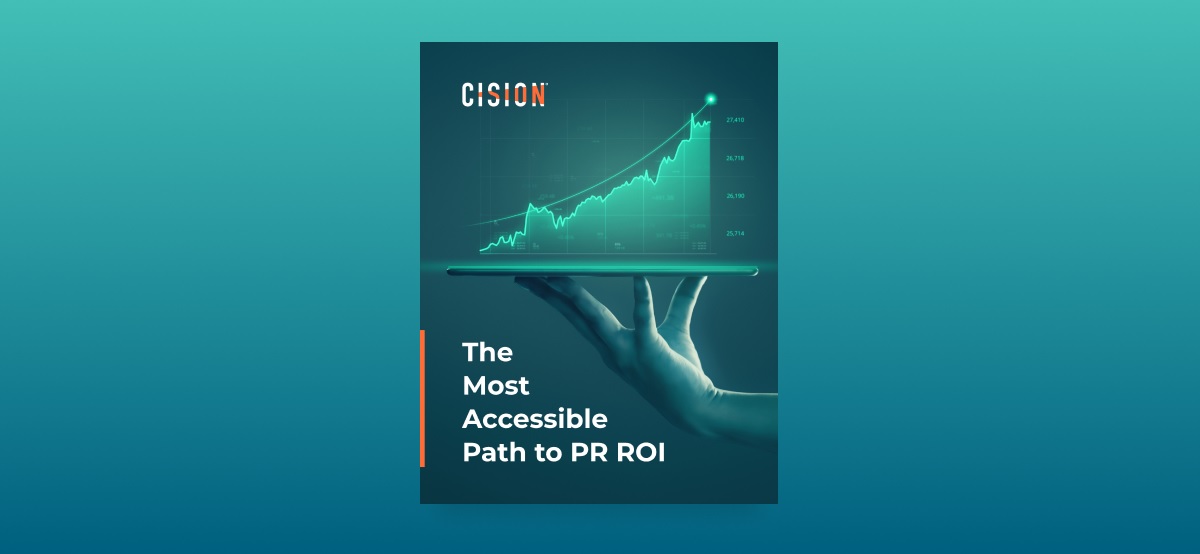 How Adobe quantified PR efforts
See how Adobe partnered with Cision to consolidate its media-monitoring services into a single source that captured 82% of all content (while other sources combined captured only 37%) and helped Adobe reduce costs and reporting turnaround times by 67%.
See Success Story
Alcance y análisis en una plataforma
People. Data. Action. A platform to launch your PR to the next level.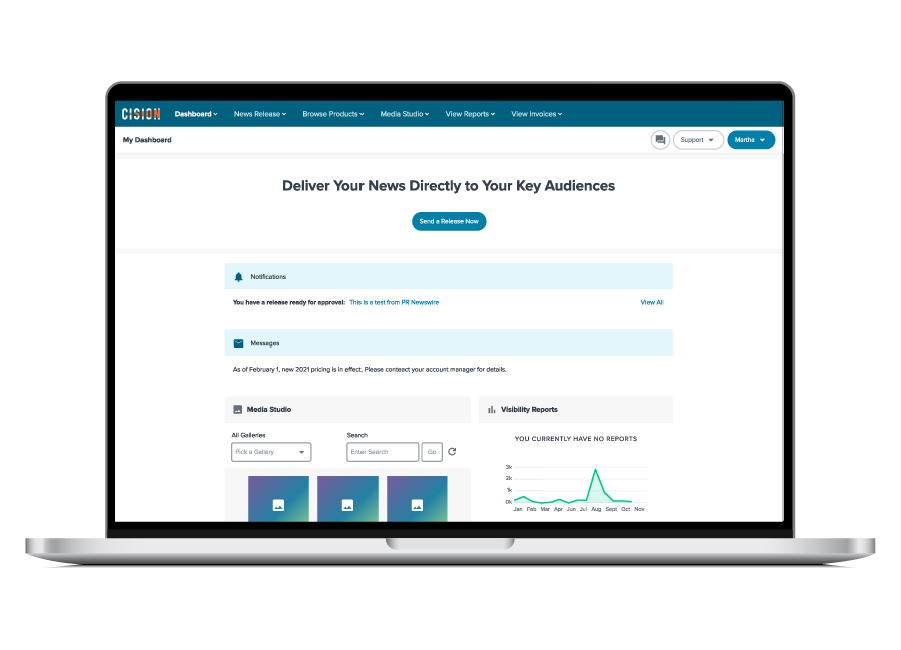 Amplía tus campañas con distribución de PR Newswire
¿Qué ocurre fuera de la nube? Gente real leyendo comunicados de prensa reales. ¿Quieres que los lean más personas? Utiliza el alcance global y la inigualable reputación de Cision PR Newswire. 
Asegúrate de que las personas que importan vean lo que te importa.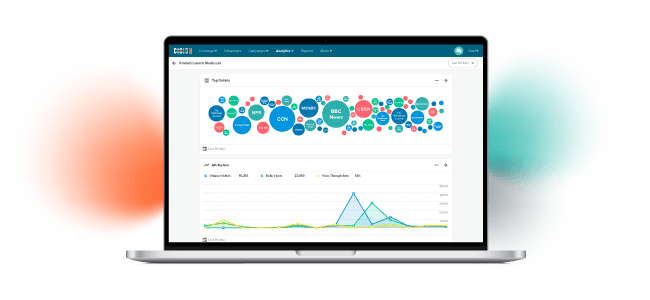 Obtén claridad dentro de Cision Comms Cloud
Cuando veas más, podrás hacer más. Empieza por ver lo que el software de RR. PP. de Cision puede hacer por ti.